Going to Italy wasn't just a venture in global economic discovery, as the main article may imply. More importantly, taking my family to the homeland of my grandparents represented one of the main visions of my own Lifetime Dream. You see, when I was a child, my best friend and his family went to Italy. I thought that was so cool. I wanted our family to go, but I knew it was too expensive.
One of the first things I did after graduating from college – once I had enough money – was to convince a few of my classmates to join me on a tour of Italy. That was in 1987. But that was only part of my Lifetime Dream. I didn't have a family then, but I knew one day I would – or I would become a priest (again, that was all part of my personal Lifetime Dream). Either way, I was going back to Italy.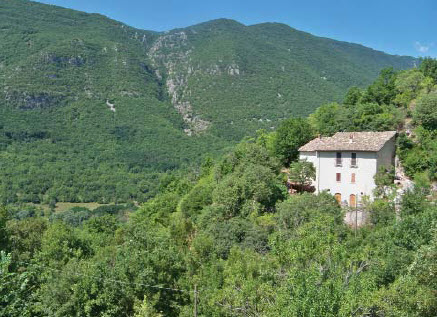 After I married, the decision for my wife and me was not if, but when we would go to Italy. She had also toured the country – in 1975 – and agreed our children had to experience the history embodied in Italy. We didn't want to bring our kids when they'd be too young to appreciate it, but we knew we'd have to go before our oldest went to college. Given that, the summer of 2011 was long our target.
So we saved, held back on other vacations and, oh, by the way, hoped our daughter's grades were good enough to earn merit-based scholarships. You see, not only were we about to plunk down a large sum of American dollars to go to Italy, but we also had to address the college costs of my newly enrolled college student daughter. Fortunately, the scholarscholarships came through and the trip to Italy was a go. (File this under "I love it when a plan works.")
Why was visiting Italy such an important part of our Lifetime Dream? You can give your children red wagons, the latest video game or even a new car, but, ultimately, all these material goods end up in the trash. I'd rather give my kids experiences that would inspire them and memories that will last forever. Their enthusiastic interest in all the historic sites confirmed this. However, nothing gratified me more as we walked the medieval town of Fontecchio – the town of my grandfather's birth – and I saw my children in wide-eyed awe. Without the distraction of other tourists, and surrounded by family they didn't know they had, I could tell they felt something that would endure as they touched the soil of their ancestors.
I know I've spoken to all of you of the Lifetime Dream Process and how it can change your life. Some have diligently taken advantage of it, some have chosen to only give it a passing glance. Either way is fine with me, but I thought it only fair to show you that I, too, have used the process.
The Lifetime Dream Process helped me do many of the things I've always wanted to do in my life. And just because I cross off another dream from my list doesn't mean another won't replace it. The first time I went to Italy, I added a new goal (to return with my family and to climb Mt. Vesuvius – both accomplished). This time I've added a new goal, to return with my brother and his wife and spend more time in Fontecchio.